Spring into action, travel to hot spots around Illinois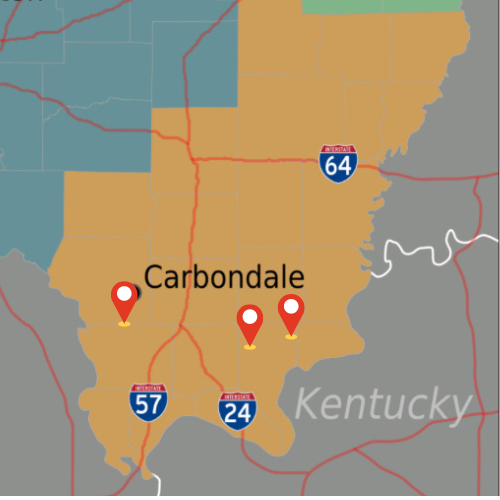 Spring break is here. The school year is almost over. Now to decide what to do for spring break. 
One of the main things that people do over spring break is to get out of state to the beach or to the mountains. But what if that's not an option? People who aren't in the financial position to leave might want to find some fun things to do around the area. 
One of the things that high school students like to do is go to Makanda. Makanda is a great spot to just get away from everyone. There are cabins for an overnight stay and a little plaza with a different variety of shops and restaurants. People love to go to Giant City Park where you could take pictures with your friends or family and just walk around. Even though Makanda is a bit of a drive, it is well worth it.
Closer to home, Garden of the Gods is a really good place to go hiking. Garden of the Gods is located out past Herod. On a nice sunny day with a little bit of a breeze, Garden of the Gods will offer the best day. Hikers can see the camel rock, nice structured rocks, and if you know how to climb rocks you could also do that. There are multiple trails of different difficulty and lengths. There is also a sandwich and ice cream shop near the park, and it's called The Outpost.
Another place to visit is Bell Smith Springs, located in Ozark. On a nice hot day, visitors can cool off by swimming.  Bell Smith is a little spring of water that has these huge rocks from which swimmers can jump into the water. The only bad thing about it is that there are a lot of steep steps to reach the swimming area. Bring tennis shoes, a bag of water, and snacks. There are also hiking trails at this park.
There are many more things in the area such as antique shops, Elleretto Vienna, the bowling alley, several parks, and Axe and Ale in Harrisburg for everyone to have fun. Bulldogs sports will also be in action during break so bring a lawn chair, catch some rays, and root on the Dogs.