Clarion staff adds Instagram account to media lineup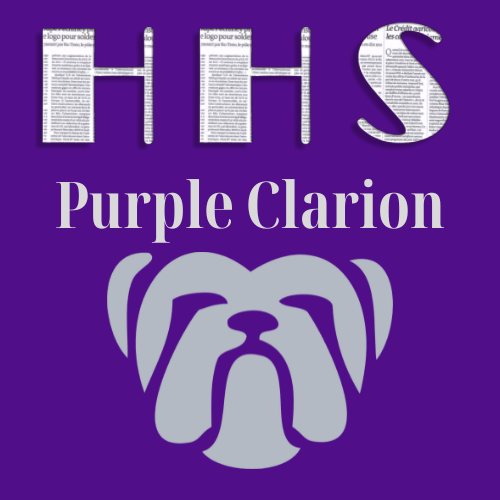 Almost everyone who has an Instagram account checks it daily. People want to know about the latest fender bender in the parking lot, if the football team won their game last night, or about the upcoming musical, "Tuck Everlasting." 
The news media production class hopes to tap into that interest with a new account for The Purple Clarion.  
"I think it would be beneficial to a lot of us, considering a lot of us use Instagram," senior Denver Jarrett said. 
"People that don't go to school at HHS, that don't get the Clarion, will see stuff," Sadie Foy said. 
With the staff's goal to post three times a day, the student body will be able to stay informed on what happens around them. This is a way to get fresh news fast. Parents and people in the community will be able to follow the account and stay up to date with school activities such as sporting events and the yearly band rummage sale. 
"Plus, students that just throw their Clarions away at school will see stuff sooner or later,"  Foy said. 
With this year's more diverse Clarion staff, there will be something on the account for everyone to enjoy and feel connected to. 
"I would like to see more things directed at lesser known activities at HHS as in speech, theater, band, and cheer," sophomore Zech Underwood said. 
Many people have different opinions concerning the new account, but most of the responses have been quite positive. 
"I think it's exciting that the Purple Clarion is expanding and sharing their stories on other platforms. I'm looking forward to seeing what is posted," art teacher. Emily Wallace said.
The Purple Clarion, first published in 1922, is 100 years old this year, but the staff continues to look for new, modern ways to get the news out.