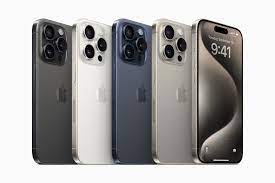 Apple releases a new phone in September almost every year. With the latest release of the iPhone 15, iPhone 15 Plus, iPhone 15 Pro, and iPhone 15 Pro Max, there have been concerns  about the new phone.
Price is one concern that people have about the new iPhone. According to cnet.com, "the iPhone 15 Pro could cost $100 more than the iPhone 14 Pro, while the iPhone 15 Pro Max price hike could be in the range of $100 or $200 more."
Another thing that has concerned many iPhone 15 users is the fact that the iPhone overheats easily. According to mashable.com, "some users claim that the phones overheat during taxing mobile gaming sessions. Recording intensive, high-quality 4K videos also reportedly causes thermal issues. Others even say that simply charging the device causes the iPhone 15 to sizzle."  Some reports by MacRumors state that "the phone gets so hot, it becomes too uncomfortable to hold for a phone call."
Some users have also dealt with a bug, causing the screen to freeze during the setup process according to MacRumors. "Some unlucky iPhone 15 users were stuck in an Apple logo boot up loop while trying to transfer data from their previous iPhone." Luckily, Apple was able to fix this problem as quickly as it appeared. "An IOS update released on launch day fixed the problem for users. New iPhone 15 owners should be able to see the option to upgrade to the new IOS on setup. Users who do end up getting stuck in the boot up loop can take a short series of actions to reset their device and then upgrade to the new IOS, allowing them to launch the setup without any problems."
A lot of the new iPhone 15 users have also noticed that the newest iPhone breaks way too easily. According to MacRumors, "the durability of the device has been an ongoing topic and issue ever since the launch. Some longtime iPhone users are finding that the new-generation flagship phone line breaks much more easily than older models." This isn't something that's built into every phone and isn't solvable with a software update.
With all these outstanding concerns about the iPhone 15, I think Apple needs some adjusting in their products. Before one decides to spend such an outrageous amount of money on a cellphone, I think it's a good idea  for consumers to make sure it's good quality and worth what they paid.