Spring sports season begins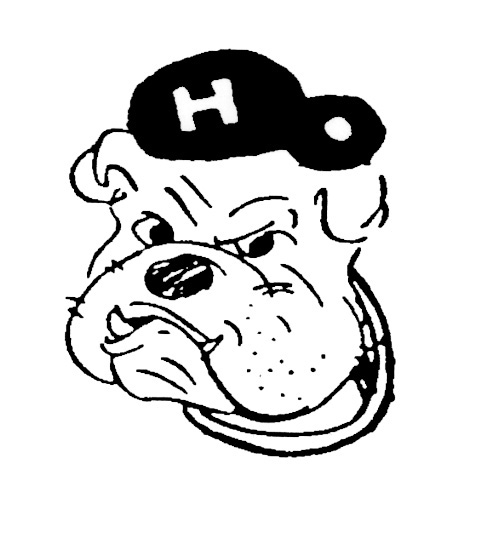 Practice for spring sports has begun. 
The varsity baseball coach is Jay Thompson. His assistant coaches are assistant principal John Crabb, Terry Trip, Rostin Bergan, and Al Way.   The JV team is coached by physical education teacher Josh Allen. He is assisted by Evan Denbow (2004). 
Senior Drew Hawkins plays baseball. He plays first base and pitcher.  Drew is hoping to go to state this season. 
¨Last season we had a really good team in which we lost in the Super-Sectional to the eventual State champions of Freeburg," Hawkins said. ¨With Harrisburg baseball it is a tradition to win at least 20 games and to have at least win a Sectional title. My goal for this season is to win State though.¨ 
Their first game is March 15 at Jay Thompson Field. 
¨We practice six days a week and usually 2-3 hours a day. Not to mention our sprint, mobility, and lifting that we also do throughout the week,¨ Hawkins said. ¨Our first game of the season falls on March 15. We play Vienna at Jay Thompson Field, better known as "The Jay."
The softball coach is Red Stafford. Stafford is assisted by Jake Stewart 
Junior Joey Quinn plays softball. She plays first base and left field and is hoping for her team to come together as the season progresses. 
¨For this season I am hoping that we all come together and start winning games,¨ Quinn said. ¨We practice Monday through Saturday, and our first game is March 15. We play against Hardin County. I am so ready to play this season, and I absolutely love the girls on my team.¨ 
The girls soccer coaches are Jordan Baxter (2013) and Hannah Bartok (2016).  
Senior Halle Lane plays soccer. She plays forward for the Lady Bulldog soccer team. Lane is hoping that her team can make lots of fun memories together. 
¨This season I am hoping that we can make tons of fun memories and get a couple of wins, of course,¨ Lane said. ¨I am also hoping more people will come watch our games and support us. I know girls soccer isn't the most popular sport at our school, but I think more people would appreciate it after seeing what all it takes.¨ 
Soccer practices Monday through Thursday, 3-5:30 p.m. Their first game is March 22. 
¨Our first game is a home game against Marion,¨ Lane said ¨I am excited to play this season and cannot wait to see all the memories we make and how hard work pays off!¨ 
The boys track coach is health and drivers' education teacher Zach Cox. He is assisted by history teacher Matt Griffith. Lady Bulldog track is coached by James Herren(1999). His assistant coaches are Chuck Ingram and Bucky Neal (1995). 
Senior Makenna Moss does track. She runs the 100 meter, the 200 meter, and the 4 by 2 relay. She is also hoping for a great season. 
¨It was a tough year, due to the track getting redone, and we are not able to practice there everyday like usual, but I just want us all to have a great season and do the best we can,¨ Moss said 
The bass fishing coach is Derrek Fromm of Galatia. There were no responses from members of the team.